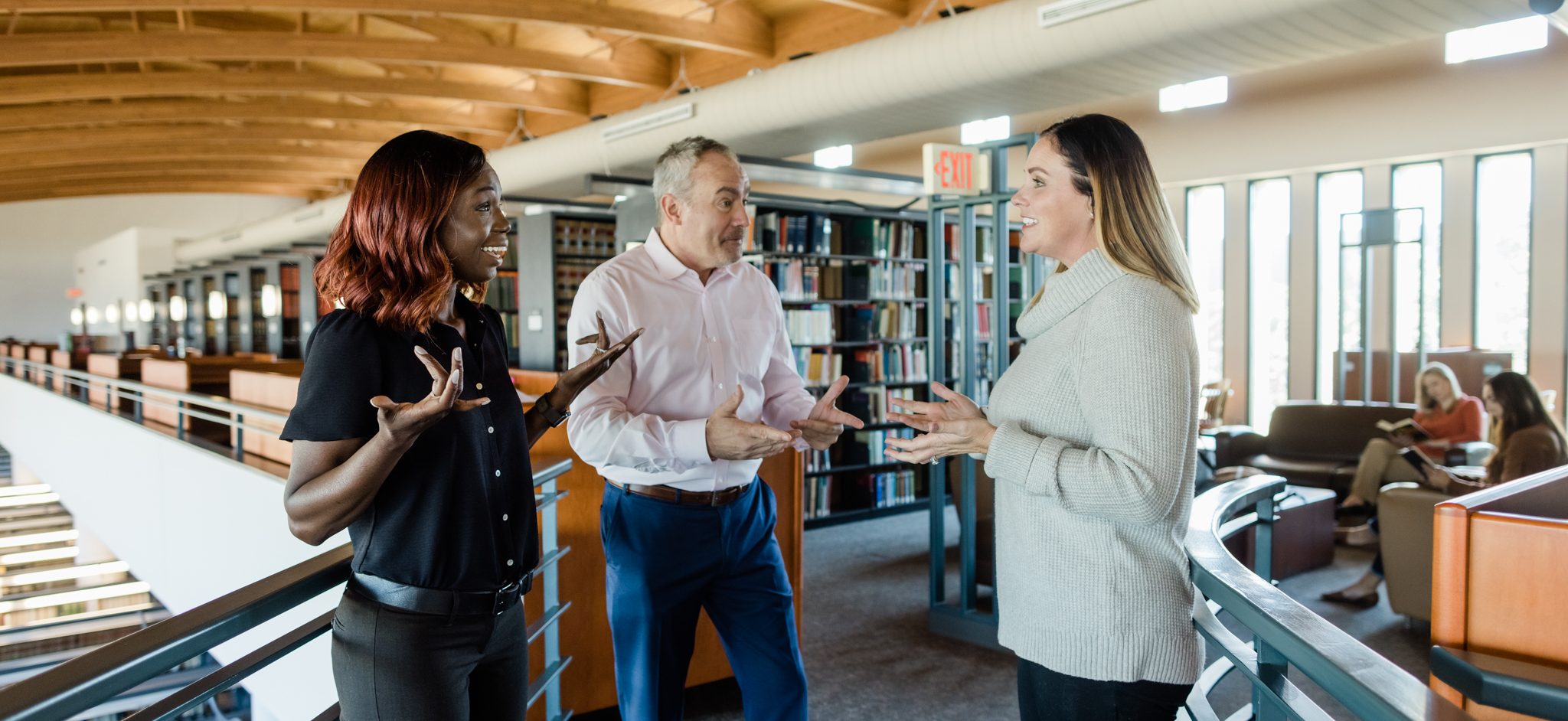 With every encounter, we make communication happen. We put the right people in the right places to deliver a seamless exchange of ideas and information. As a trusted partner, our clients are informed and prepared to confidently engage with their customers.
At Deaf Services Unlimited, we're all about connecting people. Facilitating communication between Deaf people and hearing people is our business, and nobody does it better! We understand you want the process to be hassle-free and uncomplicated. With DSU, you'll get nothing less.
We revolutionized Deaf accommodations by implementing stringent interpreter standards, facilitating all communication with integrity and accuracy using the best technology, pioneering Video Remote Interpreting (VRI) and setting industry standards for its use, and actively participating in the communities we serve. Go ahead, expect too much!
---
Provider Standards
Deaf Services Unlimited only hires nationally certified interpreters and captioners and follows all state licensure laws. Each interpreter, on-site and remote, abides by the Code of Professional Conduct as defined by the NAD-RID Code of Professional Conduct. Each captioner, on-site and remote, abides by the NCRA Code of Professional Ethics.
Before an interpreter or captioner is allowed to provide services through our agency, they are screened by our team of evaluators. This includes a thorough background check that verifies education, experience, skill set, and certifications. Once the provider has passed our standards for services test, only then will we schedule them for assignments. 
Finally, we work diligently to match the interpreter or captioner's specialty with the needs of the client as dictated by the situation at hand. 
Why Deaf Services Unlimited?
We provide:
100% compliance with the Americans with Disabilities Act (ADA)
The best and most qualified interpreters and captioners
National coverage and access to local interpreters and captioners
Customized services for your unique needs
---
Deaf Heart
We understand that being Deaf means being part of a community with a rich culture. This rich culture is the heartbeat of our own, and we keep our Deaf consumers at the center of all we do.
Trusted Experience
DSU's methodologies, proven and refined over 25 years, guarantee exceptional, responsive service to our clients, the Deaf and hard of hearing communities, and our interpreters and captioners.
Local First
We believe in supporting local communities by providing local interpreters and captioners with the opportunity to serve their local Deaf population.
DSU Lives Its Mission
Our corporate staff is comprised of Deaf, hard of hearing, and hearing employees. Merging the strengths of all cultures is our strongest corporate asset.
Go Ahead, Expect Too Much
Our commitment to providing extraordinary interpreting and captioning services is hallmarked by an experience that is easy, comfortable, and positive for all involved.