In-Person Interpreting
Deaf Services Unlimited has a large national network of interpreters available throughout the country. Wherever you are, we've got you covered.

Regardless of your unique situation, we have the solution.
DSU has a large national network of interpreters available in all 50 states. And when you need us, you'll talk to a person that will hand-pick the best interpreter for your needs – not just the first interpreter available. Our interpreting coordination team is fast, responsive, and ready to make sure your scheduling needs are met.  
Because of DSU's extensive experience, we are able to ensure that the interpreters scheduled are certified, meet the linguistic needs of the Deaf individual and are qualified to interpret the subject matter at hand. On-site interpreting services are always in high-demand, please make sure you secure services by placing a request as soon as you have identified the need, location, and time.
DSU interpreters provide services you can trust.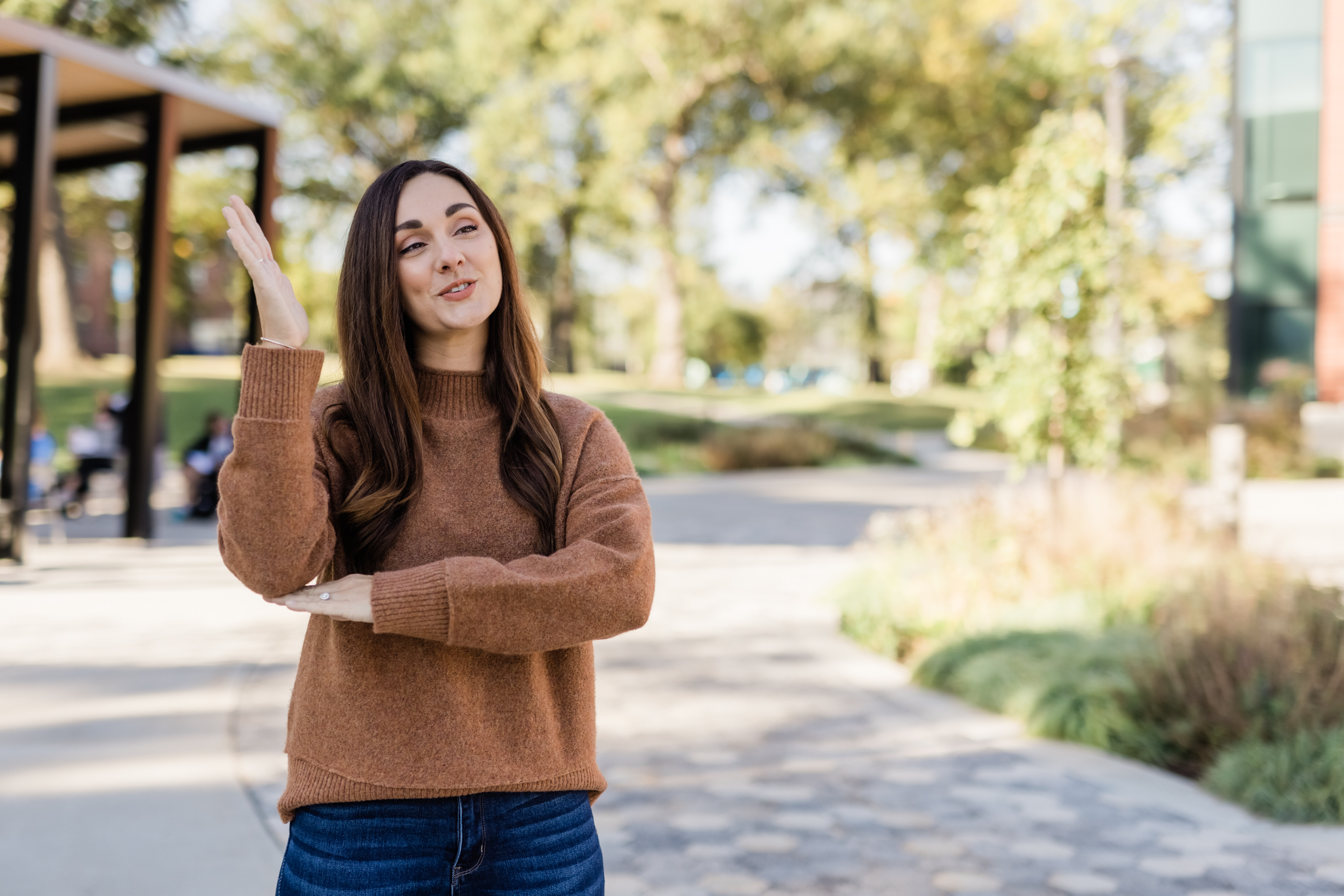 DSU interpreters are nationally certified by the Registry of Interpreters for the Deaf or National Association of the Deaf.
All DSU interpreters hold licensure and credentials mandated by the state in which they are providing services. To work with DSU, each interpreter must complete an application and screening process to determine qualifications, assess their skills, successfully complete background checks, and ensure their ability to provide the quality-of-service DSU customers have come to expect.
We're making conversations happen.
Scheduling an in-person interpreter through DSU is as simple as a phone call or click of the mouse.