Higher Education
DSU can facilitate communication between you and your student, parent, teacher, colleague, or visitor.

Higher Education Sign Language Interpreting & CART Captioning Services
We've worked with higher education institutions for over 25 years and have facilitated conversations in classrooms, lecture halls, auditoriums, labs, libraries, and residence halls. Our team of interpreters is available 24 hours a day, 7 days a week, 365 days a year.
The role of interpreters and captioners within the post-secondary setting is to facilitate communication between Deaf and hearing individuals throughout the educational environment, both academic and extracurricular. This link plays a major role in the success of most college students who are Deaf or hard of hearing.
Regardless of your unique situation, we have the solution.
What we offer:
Top quality in-person interpreting and Video Remote Interpreting (VRI) services in American Sign Language (ASL) and spoken English

Top quality Communication Access Real-time Translation (CART) captioning services in English and Spanish

Nationally certified interpreters and CART writers, locally licensed and available to practice in your area

Complete coordination of services by our professional staff for all requests, from one-time requests to ongoing courses to multi-part events

100% compliance with the Americans with Disabilities Act (ADA) and pertinent federal, state, and local laws
An experienced partner in higher education settings.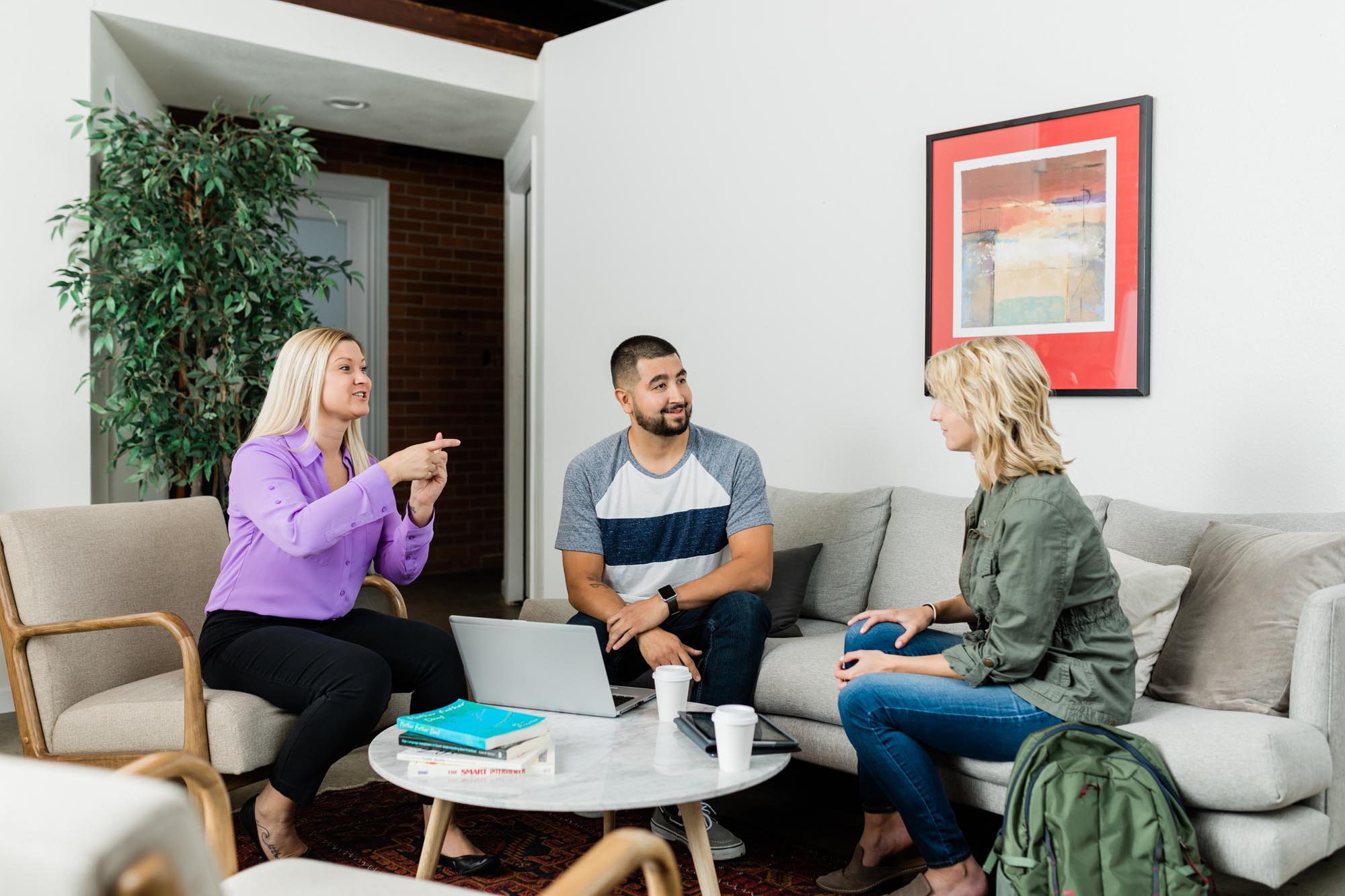 Relax. We do this everyday.
Reach out to students, faculty, and staff at your institution to help determine their communication access preferences and needs before the school year begins. Determining your needs as early as possible will help put you put a communication access plan in place more quickly and efficiently and can save your resources.
Go ahead, expect too much!
Our specializations
Certified Deaf Interpreting

Multilingual interpreting

Team interpreting

Deaf-Blind interpreting

Post-production
What does a recommended timeline for access planning look like?
2 months in advance

Test service options with DSU and determine which options are preferred and how best each can be used at your institution.

1 month in advance

Work with your Deaf and hard of hearing students and faculty to determine their preferred accommodations. Share their schedule and course information with DSU to begin scheduling services.

2 weeks before classes begin

Provide any additional preparation materials that can be shared with the assigned providers. Key items include course syllabus, course format, supplemental course materials (textbooks, videos, lecture notes), and account information or links to access web content.

The week after classes begin

Check in with students and faculty to verify that chosen accommodations are working for them in the classroom and other settings. If changes need to be made, contact DSU as soon as possible.

During the semester

Stay in contact with students and faculty regarding their accommodations and make changes as needed to support their experience on campus. Anticipate the next semester and begin planning for future needs. Once your Deaf and hard of hearing students and faculty have plans in place for the next semester, submit requests for services.
Whether your students will be returning to campus or continuing online, the earlier you begin planning for services the better.
Deaf Services Unlimited is proud to offer complimentary demonstrations of our services, recommendations for equipment, and walk-through of setup and troubleshooting. Gaining an understanding of each service option will help you advise your students on the best fit for their needs. Your vital understanding of accommodations will enable you to make recommendations and discuss options fully with Deaf and hard of hearing students once it is time to schedule services.
Having as many resources as possible or solid back-up solutions is always a great idea! But, as you choose a provider, how do you know whether they're willing to go the extra mile? Here's a quick checklist of questions you should ask any prospective service provider. 
Trusted by clients across the nation
We're making conversations happen.
Scheduling an interpreter or CART writer through DSU is as simple as a phone call or click of the mouse.