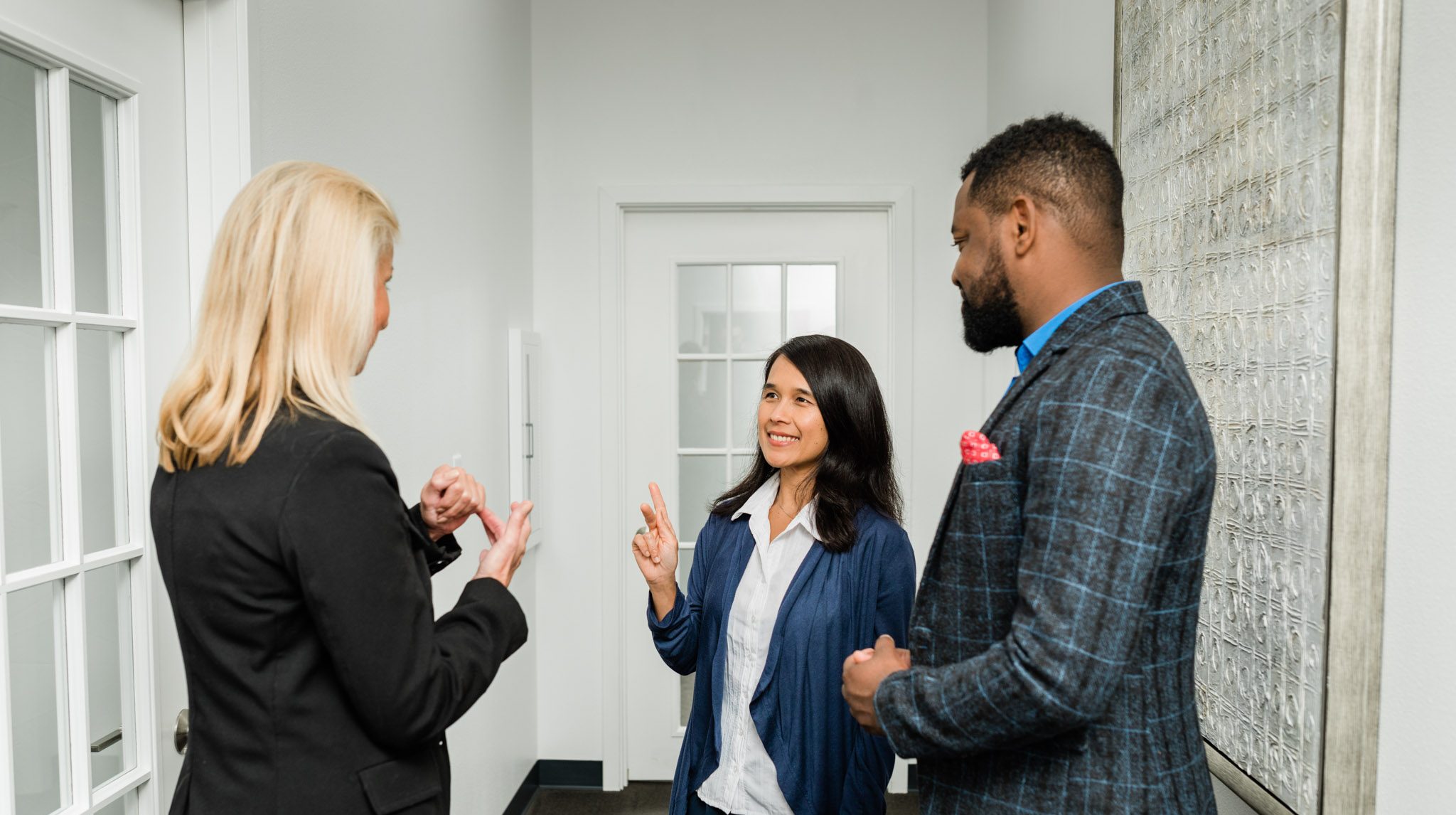 When you need an interpreter or captioner, we will get you set up with the right service.
An important step in determining which accommodations to use is to ask the Deaf or hard of hearing individuals about their preferences. They may prefer to only use in-person interpreters, or they may prefer Video Remote Interpreting (VRI) or captioning. The best way to determine preference is to ask the individual using the accommodation.
Once you know more about preferences, you can narrow down the service selection even further by knowing a few key points about each service type and discussing the setting and content with DSU to find the best option for accessibility.
On-site interpreting has been the most widely used accommodation for decades. However, in today's environment, on-site interpreting is becoming less common as more people work, learn, and socialize remotely. The move to remote settings may change which service is the best accommodation and may differ from the initial preference of the Deaf or hard of hearing individual. The service previously preferred may no longer work to their advantage.
We encourage you to work with Deaf and hard of hearing individuals to find solutions that best meet their needs. DSU is here to discuss these needs and help find an equitable solution for everyone involved. We go the extra mile by matching you with a provider that is knowledgeable in the subject at hand.
When to Request Services
To ensure ADA (the Americans with Disabilities Act) compliance, communication access services are required anywhere communication takes place.
Interpreting services are aways in high demand – make sure to secure services by placing a request as soon as the need, location or platform, and time are identified.
Go ahead
expect too much!
With one call or click, DSU will coordinate a qualified American Sign Language Interpreter to facilitate communication between you and your client, customer, employee, patient or student.
Get started