Partnering with a Provider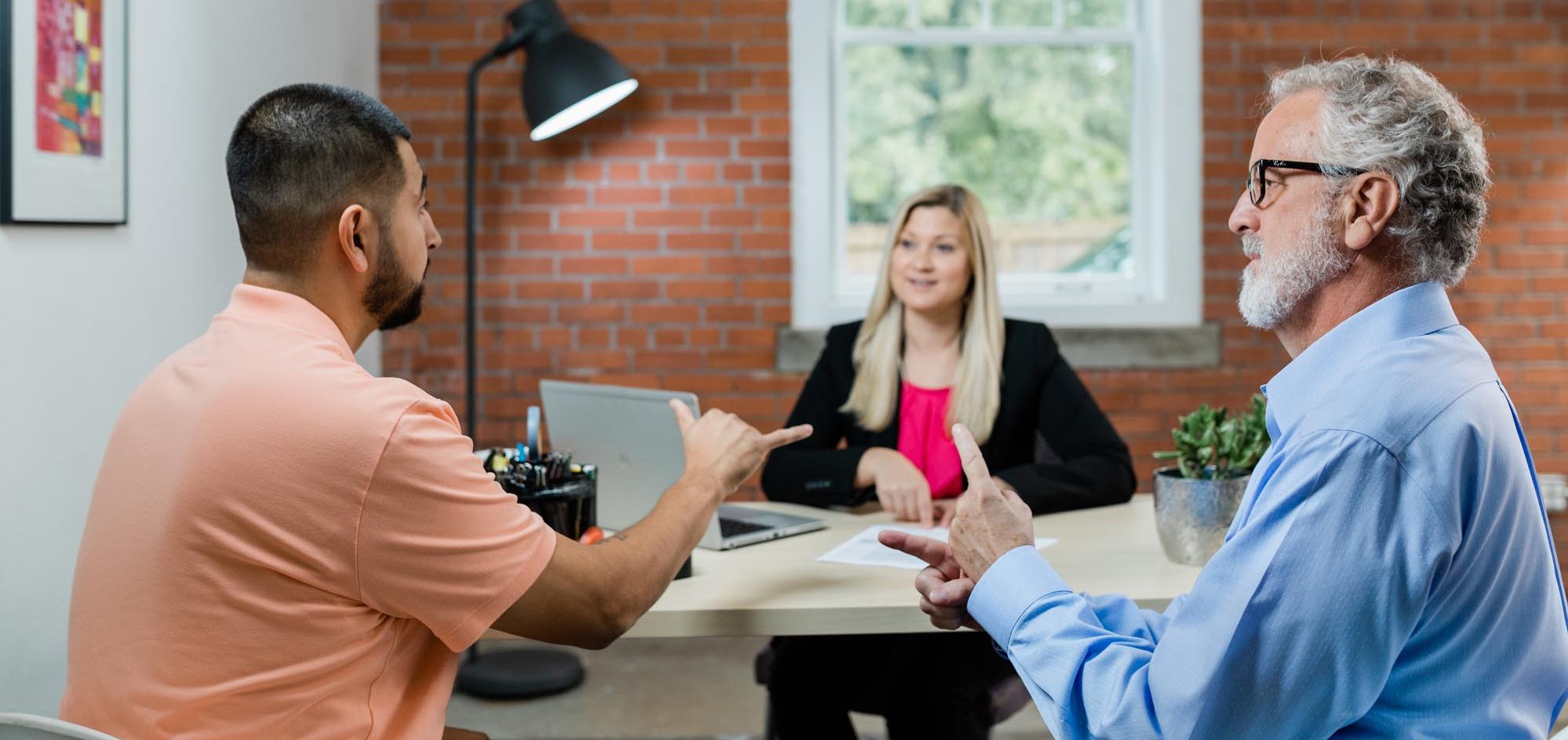 Partnering with a Provider
Deaf Services Unlimited understands that it makes good sense – and good business – to provide high-quality interpreting and captioning services. Unfortunately, some providers aren't as concerned with quality of service – they can say they meet the minimum requirements of the ADA, but nothing more. Your best value comes from going above and beyond minimum regulations to provide top-level services. Our goal at DSU is to create loyal, highly satisfied customers for your business or institution.
There are important questions to ask that your institution simply can't afford to ignore when deciding to partner with a provider:
Does the agency provide on-site interpreting, Video Remote Interpreting (VRI), and CART captioning?
Is the agency able to align accommodation efforts and different service types to meet all your communication accessibility needs?
Are all the agency's interpreters and captioners nationally certified?
Does the agency have a large pool of interpreters with diverse experience, including expertise in the fields critical to your business or institution?
Is the agency willing to provide quality services for one-time needs, ongoing appointments, and large multi-part requests?
Does the agency offer specialized services such as Deaf-Blind interpreting, Certified Deaf Interpreting, Signed Exact English, or Pidgin Signed English?
Is the agency reliable and prompt in response to your inquires and requests?
At Deaf Services Unlimited, the answer to all these questions is YES. DSU will help you find the best services to meet your specific needs.