ASL Interpreter Shortage: Your Questions Answered
How do American Sign Language (ASL) interpreters get certified?
The Registry of Interpreters for the Deaf (RID) is widely recognized as the primary certification for American Sign Language (ASL) interpreters in the United States. RID is a national membership organization that offers certifications to interpreters who meet specific criteria and pass the required examinations. The RID certification is often considered the gold standard in the field of sign language interpreting.
How many certified ASL interpreters are there in the United States?
The Registry of Interpreters for the Deaf (RID) lists around 10,000 certified American Sign Language (ASL) interpreters in the United States. The number of ASL interpreters can vary depending on the specific area or region. Some urban areas may have a higher concentration of interpreters, while rural areas may face a greater shortage.
How many certified ASL interpreters are there in my state?
The map below shows the number of RID-certified ASL interpreters in each state. By clicking on the state, you can see the number of interpreters in that area.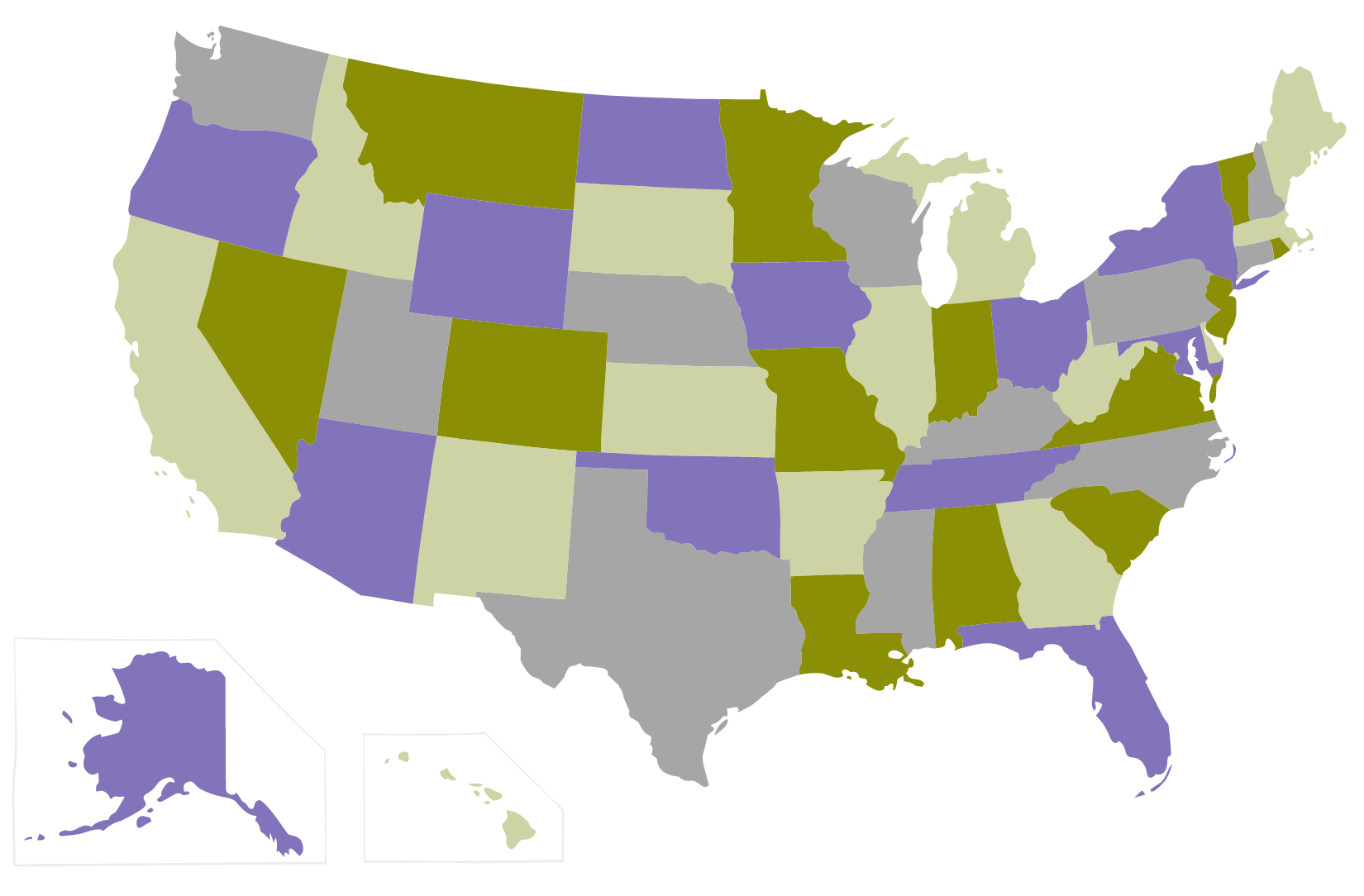 District of Columbia: 114
Is there a shortage of ASL interpreters in the United States?
According to the National Census of the Deaf Population, there are about 500,000 Deaf or hard-of-hearing Americans who use ASL. The ratio of Deaf or hard-of-hearing ASL users to certified ASL interpreters is roughly 50 to 1 and varies depending upon the area. In many areas, it is difficult to meet the demand for ASL interpreting services.
What are the impacts of the ASL interpreter shortage?
The shortage of American Sign Language (ASL) interpreters can have various impacts on different individuals and communities. The shortage of interpreters can limit the access of Deaf and hard-of-hearing individuals to effective communication. This can impact their ability to participate fully in various aspects of life, including education, healthcare, employment, legal proceedings, social interactions, and community events.
Due to the shortage, there may be delays in securing interpreters to be on-site for appointments, meetings, or events. If an interpreter is not available for the scheduled time, it is likely remote services will need to be considered or the appointment, meeting, or event will need to be rescheduled.
How can I minimize the impact of the ASL interpreter shortage on my business or organization?
This shortage of interpreters has affected many industries. Finding available interpreters with the unique skillset and knowledge necessary for a meeting, appointment, or event can be very challenging. The National Deaf Center recommends partnering with an agency to avoid service gaps during the interpreter shortage.
Why partner with DSU?
Partnering with DSU will allow you to seamlessly provide interpreters who have the specialized skill and knowledge necessary to meet your client's specific needs. With nearly 30 years of experience, we have developed the solutions needed to meet the increasing demands for communication access.
National Network of Interpreters
For nearly 30 years, DSU has worked to build a national network of interpreters. We have built a pool of over one thousand interpreters and have a trusted network established in each state. We have expert experience in providing interpreting services in major cities and rural areas. We understand the challenges that come along with different environments and the unique solutions to overcome them. Partnering with DSU gives your organization access to these resources and solutions.
Video Remote Interpreting Options
With a pool of over one thousand providers, DSU can have a qualified interpreter ready to join an appointment or meeting remotely within minutes. Whether there is an emergency or a last-minute request for services, we are here to quickly provide a high level of interpreting services and ensure communication access for your clients. Our coordination team is here to answer questions and help with troubleshooting technical issues if they arise.
98% Fill Rate
DSU continually maintains a fill ratio of 98% or higher for all interpreting requests we receive. Our team works tirelessly to maintain this high fill ratio by employing a comprehensive and proactive approach. We have built a vast network of qualified and experienced interpreters across various domains and specialties. Through meticulous scheduling and prompt communication, we strive to match the right interpreter to each assignment, taking into consideration the specific requirements and preferences of our clients.
We invite you to experience the commitment and expertise of our team firsthand. Please don't hesitate to reach out to discuss your specific interpreting requirements or to address any questions you may have.